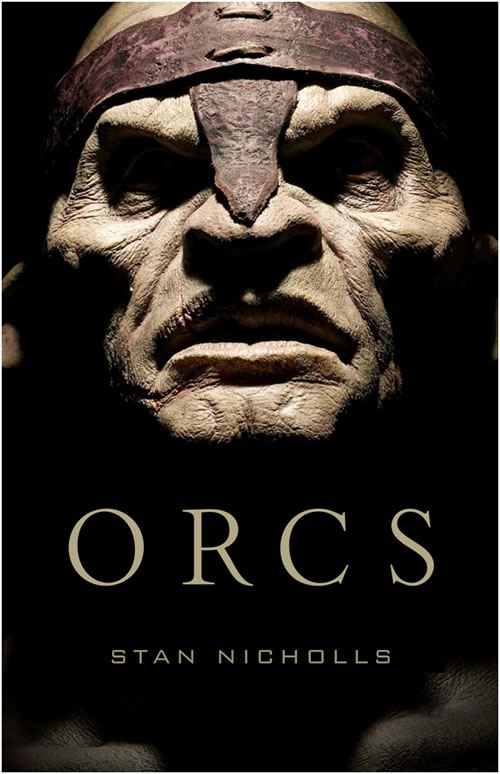 Orbit have announced that
Stan

Nicholls

'
Orcs
novel - having already sold nearly 1 million copies worldwide - will now be published in the United States.
The novel takes a different approach to the usual portrayal of
orcs
as vicious and bloodthirsty killing-machines, treating them with more compassion.
The US artwork is to the left. Looks like Orbit are also embracing the idea of more 'mature' covers so as to appeal more to non-genre readers. I think the cover is pretty cool personally. Expect
Orcs
to surface in September.